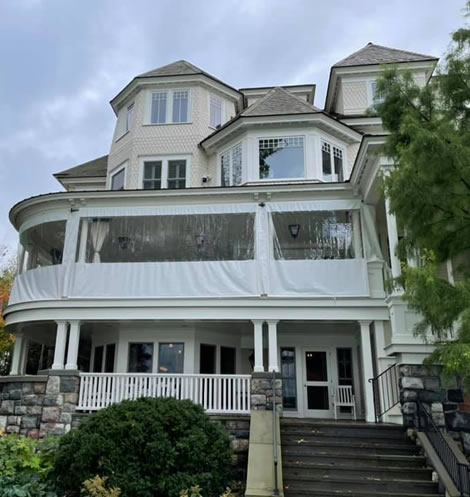 Let's Start Your Project
About Company
Because no two homes are the same, we listen to your needs and then come up with a system that will be tailored to your specific needs. We also guarantee reliability. We understand that your time is valuable; it is our policy to communicate with our customers if ever there is a change in schedule. We keep our customers informed with excellent communication!
Will DeBartolo Owner/Operator, Started the Business in 2020 as a multi-service business. Which specializes in. Fabrication, Awnings, Porch Enclosures, Installation, Maintenance, Cleaning, Powder Coating and Dura Screens. He proudly operates this business with honesty and integrity, with the help of his crew over 25 years combined experience.
"For the past several years, we have had the chance to develop a genuine working relationship with Will at Aurora Awnings. He has proven to be dependable, trustworthy, dedicated and totally educated with his industry. Being able to coordinate projects with him has been an easy and enjoyable adventure. Seeing the end products that he creates is amazing, which always brings satisfied clients. If you are looking for a truly professional outcome that will always bring a smile to your face when looking at your project, call Will at Aurora Awnings today!"
LISA SKOP
"I have been pleased to have a business relationship with Will for years now, and also pleased to hear that he has branched off and started his own business! I plan to support him in his efforts and continue to use his services for my cottage in Northern Michigan"
DICK CHAMBERS


"In my experience, working with Will has been a pleasure. He is kind, polite and his communication is wonderful!"


MASON ELLIOTT
........Another Testimonial
........Another Testimonial